WINY MAAS SPEAKING AT IE SCHOOL OF ARCHITECTURE AND DESIGN IN MADRID
25 February 2019
The Why Factory Director, MVRDV co-founder and principal architect Winy Maas is giving a lecture on the 28th of February at the IE School of Architecture and Design in Madrid, Spain. In his lecture entitled "What's Next for Architecture and Urbanism?"
Winy will reflect on completely new ways of thinking about cities with regard to contemporary societies and urban situations. Urban environment has become fundamentally different in many aspects. There is a need to find ways of bringing together two extremities – the individual and the collective – into possible constructions.
Learn more about the event in here.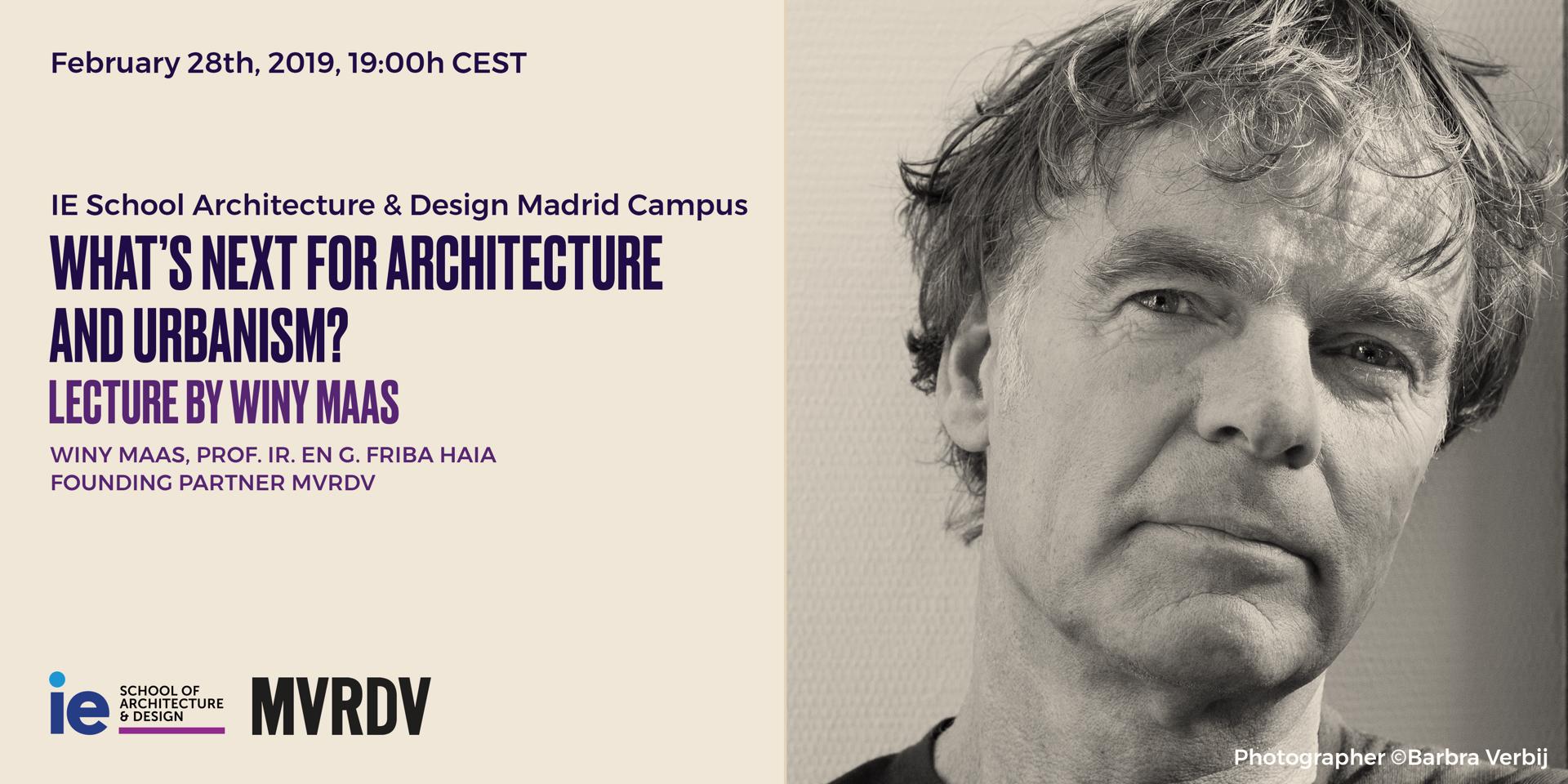 Related