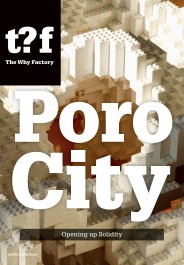 PoroCity – Opening up Solidity is a manifesto for the introduction of the public realm
into the private sphere of our cities. The book provides the tools to make urban
porosity socially, environmentally and economically valuable. The book will officially
be launched on 6 November, 17:45 at Delft University of Technology and will be
available for sale from nai010 booksellers www.nai010.com.